Happy Accidents series 3 small pendant MARS-1 X SMOKOVICH DESIGNS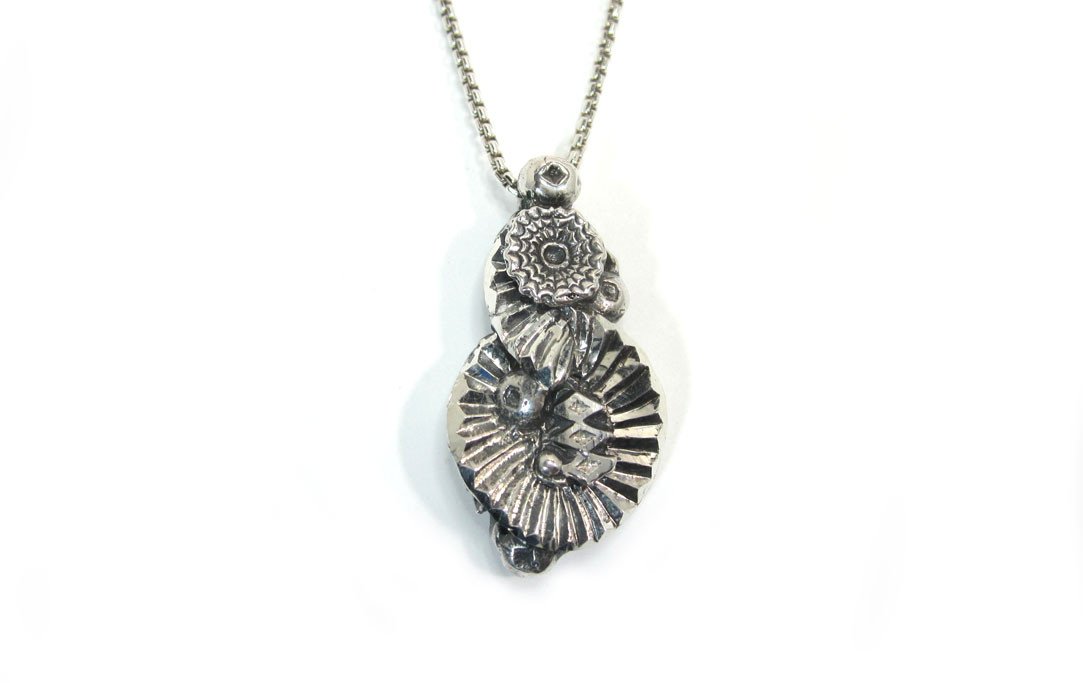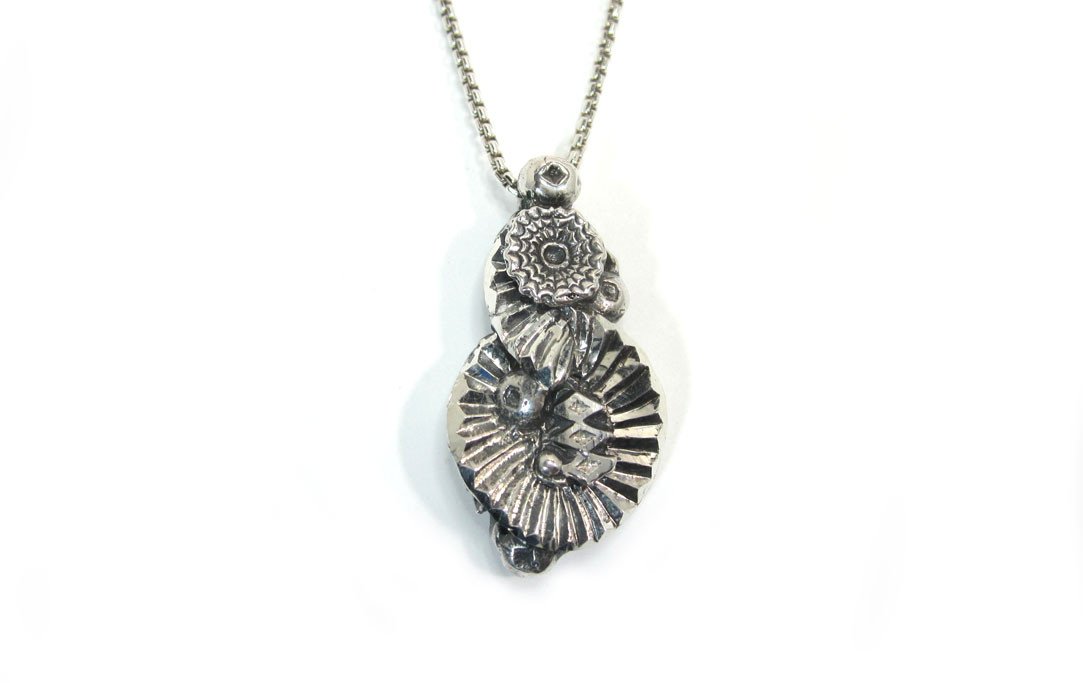 Happy Accidents series 3 small pendant MARS-1 X SMOKOVICH DESIGNS
Based on the artwork of Mars-1, jeweler Sean Smokovich creates a collection of wearable art using elements from the painting Happy Accidents Series 3. This mini pendant was inspired and created using elements from the large Happy Accidents piece.
There were a total of 13 pendants cast in the first run. Each pendant is numbered and has the artist stamps of both Mars-1 and Sean Smokovich on the back.
LIMITED EDITION OF 100
Measurements:
Chain length/type: 24" round box
3.5cm x 2cm
17.5 grams
This design was hand engraved and cast in Sterling Silver.
To see more of Mars-1's incredible art, check out http://www.Mars-1.com
To check out the Furtherrr Collective site click here http://www.furtherrr.com