Drippy Mandala DAMON SOULE X SMOKOVICH DESIGNS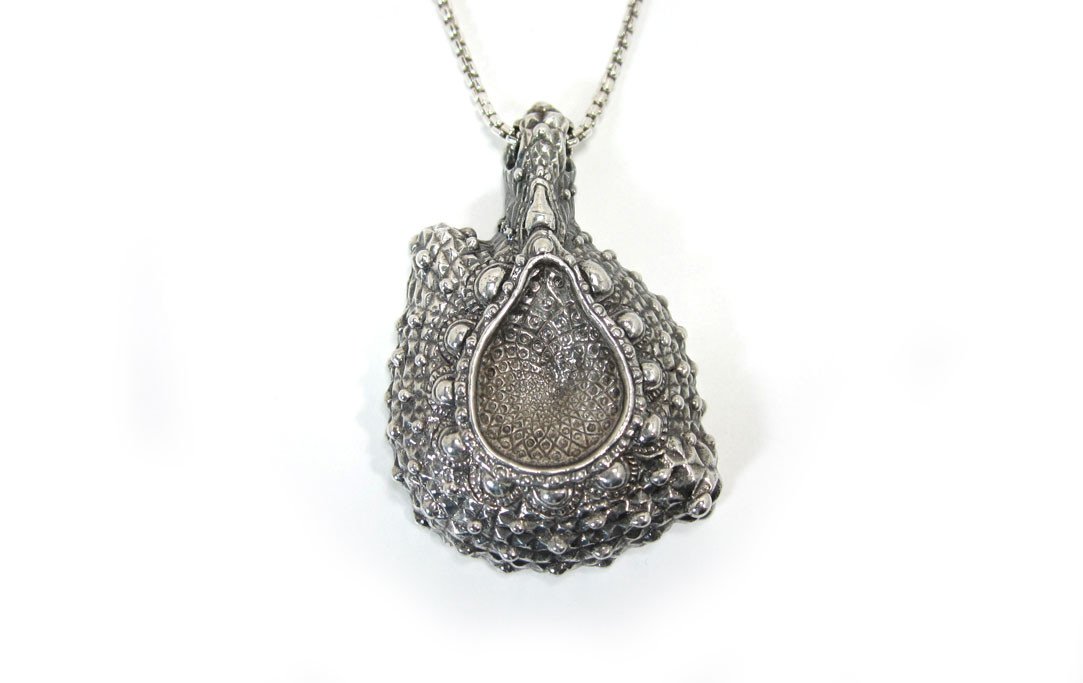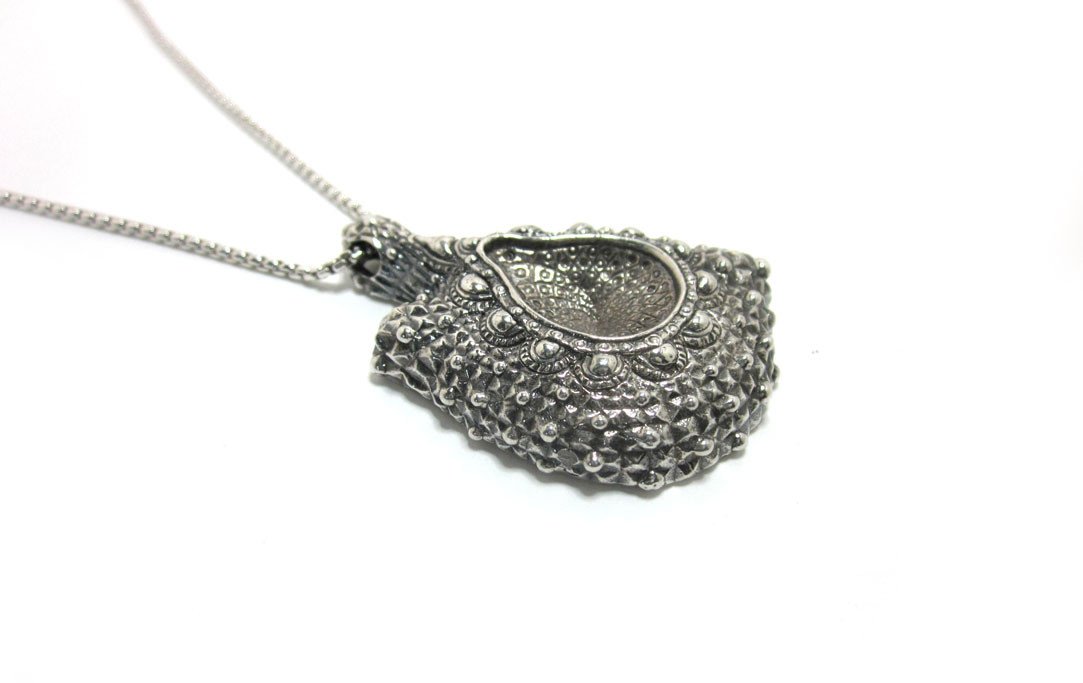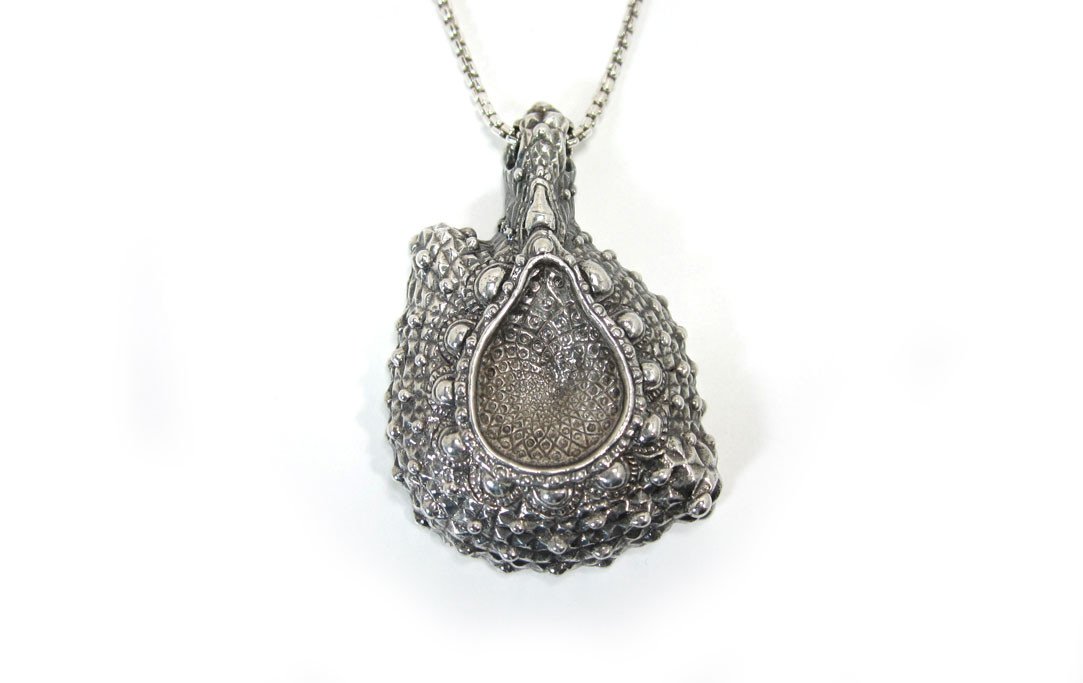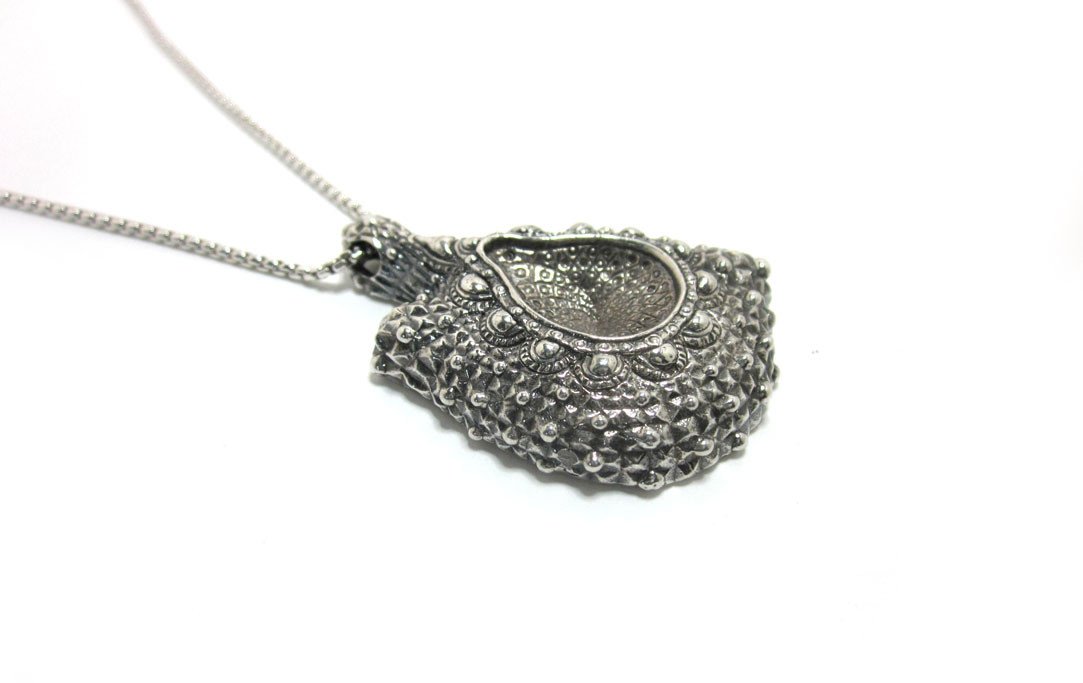 Drippy Mandala DAMON SOULE X SMOKOVICH DESIGNS
The Drippy Mandala design was designed by Damon Soule and reproduced in sterling silver by Sean Smokovich. This design is a rendition of a tube torus which metaphysics and sacred geometry often use as a structure to describe the various vortexes in energy found throughout the universe. It also pertains to the human body and its various energy centers.
If you really want to get into it heres a link to a wikipedia page explaining what a torus is: http://en.wikipedia.org/wiki/Torus
There were a total of 13 pendants cast in the first run. Each pendant is numbered and has the artist stamps of both Damon Soule and Sean Smokovich on the back.
LIMITED EDITION OF 100
Measurements:
Chain length/type: 24" round box
4.5cm x 3cm
35.4 grams
This design was hand engraved and cast in Sterling Silver.
To see more of Damon's incredible art, check out http://www.damonsoule.com
To check out the Furtherrr Collective site click here http://www.furtherrr.com